Mega Church Interview
What can I learn from one of the biggest churches in my town
2 years ago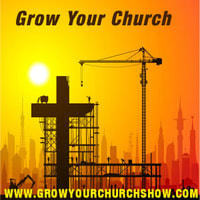 Insights into talking with people from a local "Mega" church. This recording is from March 2009
First Time Attendee Parking Spot
Philosophy is to bring the church into the building - You are the church
Not quite as hard a sale as other shows.
Offer classes to educate their members to "Just Walk Across the Room"
Visitors are not expected - Guests you prepare for
Music by Rev. Jimmy Bratcher https://www.jimmiebratcher.com/
Special thanks to Anthony Gomes at www.anthonygomes.com
Check out our podcasting host, Pinecast. Start your own podcast for free, no credit card required, forever. If you decide to upgrade, use coupon code r-1a62eb for 40% off for 4 months, and support Grow Your Church.